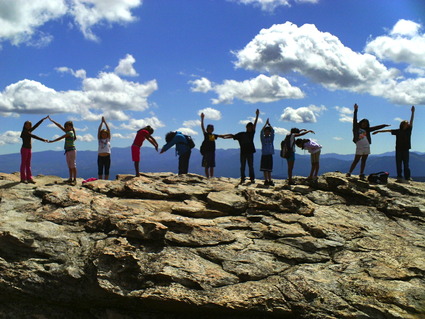 Tahoe/Truckee Aim High, Aim High's first rural campus at Kings Beach Elementary School, has just wrapped up its inaugural summer.  TTAH 2012 was composed of 12 staff members and 52 rising sixth and seventh graders from the Tahoe/Truckee region.  All students were provided with free transportation, breakfast, lunch, and snacks.  Many students had perfect attendance during all five weeks of the TTAH program.  All of TTAH's students had a fun but challenging academic schedule, with projects such as cow eye dissections in Science, learning the fundamentals of managing debt and credit in Math, studying explorers in Humanities, and playing the "Game of Life" in Issues & Choices class.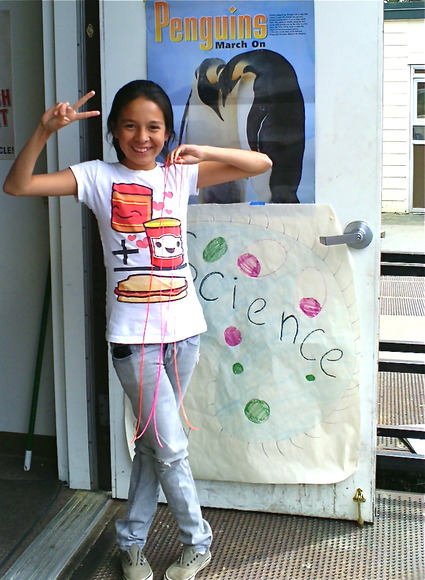 After their morning academic classes, students joined afternoon activities classes in yoga, martial arts, golf, art, drama, music, and dance.  Students also went on field trips to survey the Van Norden Wetlands and participated in outdoor recreation activities such as a wilderness survival class with the Tahoe Adventures program, rock climbing on Donner Summit, hiking on Mt. Judah, and kayaking at Lake Tahoe.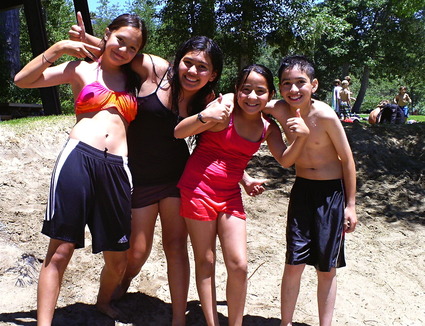 Students, families, and staff attended a barbeque at the beach, a TTAH Olympics competition, two potlucks, and a performance of "Two Gentleman of Verona."  Students and families also attended Back To School Night and Celebration Night in large numbers.  With high levels of student and family participation throughout the summer program, TTAH's Co-Site Directors, Carl Siegel and Katie Jamison, are expecting nearly 100% of TTAH's students to return in 2013. Congratulations to our dedicated TTAH staff for all of their successes in bringing the Aim High Magic to Tahoe/Truckee!